Our services are of exceptional quality, done by our care workers. We are not only capable but also caring and sensitive to the needs of our clients.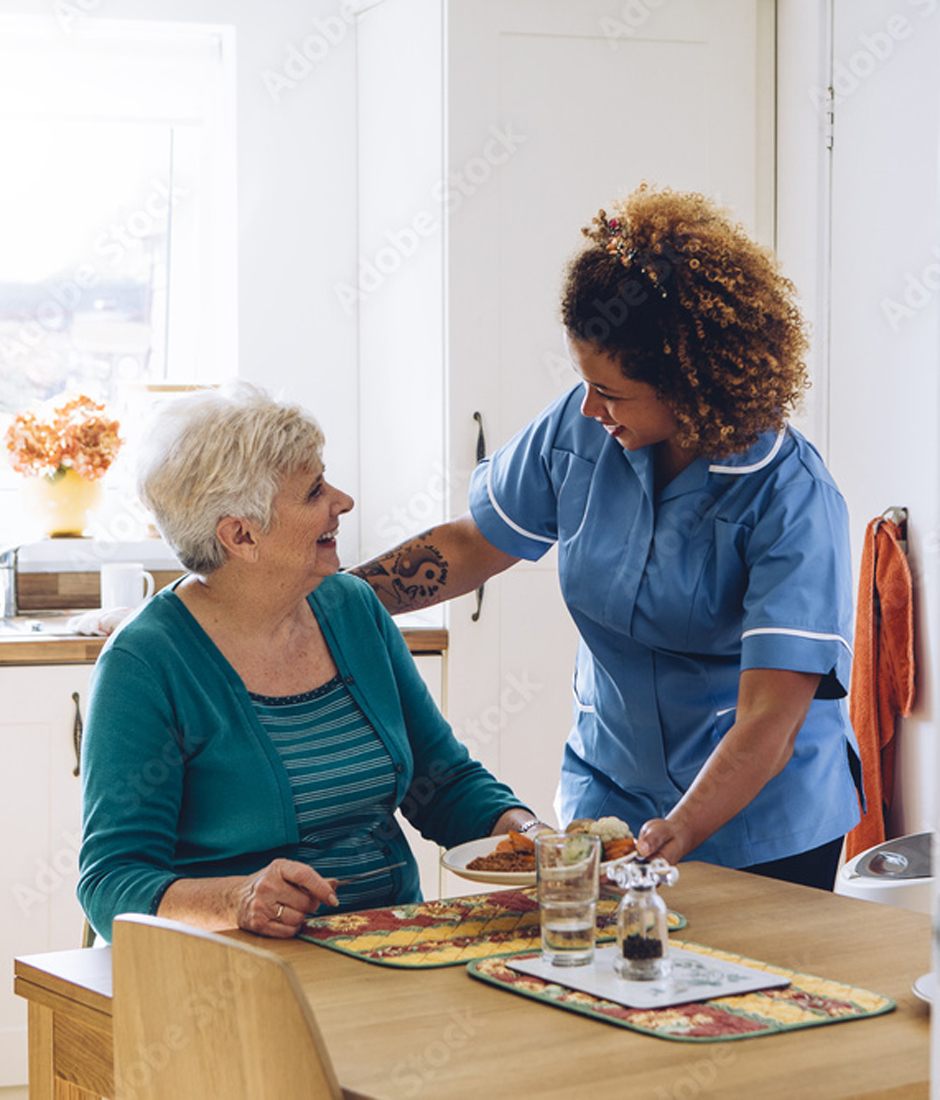 Daryel Care's purpose is to give those who use our services with high-quality home  care that meets and exceeds their  expectations. We seek to establish and maintain trust with service users and their families by including persons and their  families in all decisions affecting their  care.
OVERVIEW
We offer a range of home care services which including:
Care for the elderly
Care for children with specialist or complex needs such as physical or learning disabilities
Adults with learning disability
Physical disability
Sensory impairment
Terminally ill and people recovering from illness
Alzheimer's and Dementia Care
Short break Services
Overnight care
Holiday Services
Educational tutors
Live-in support
Respite support for family carers.
LICENSED & ACCREDITED
Daryel Care is a domiciliary agency and the first childminding agency in London. We are registered and Inspected by Care Quality Commission (CQC). We are registered with Ofsted.
STAFF & CARE PROVIDERS
At Daryel Care we carefully select our staff by ensuring that each member is screened and goes through a comprehensive  procedure that includes the following:
DBS check
Written references from a candidate's previous two employers
A full employment history (with all gaps explained)
Our responsibility is to match your family with an experienced, trustworthy and caring assistant that you can connect with and depend on.  Our professionals supervise and direct our careworkers to ensure our clients are treated with dignity, compassion and quality care.
Service you can trust. Our mission at Daryel Care is to provide people who use our service with a high quality home care service that meets and exceeds their expectations. We work to build trust between us and services users and family as well as maintaining the trust by ensuring that we involve individuals and their families in all decisions concerning their care. People who use service are at the centre of all we do. This will in turn enhance quality of life and give people peace of mind.
We are dedicated to providing reliable, ethical and compassionate services to individuals in their own homes throughout Greater London area regardless of race, creed, disability or national origin. Finding the right fit for your family is our mission.
We are committed to taking the time to understand your individual needs to ensure that you receive immediate care and the personal attention to achieve maximum level of independence, dignity, comfort, security and happiness. Our staff members and caregivers are trained and selected to meet a variety of language, religious and cultural needs of people who use our service.
Helping people is not just a business—it is a way of life at Daryel Care. We firmly believe you know what is best for you or your loved one and we will always involve you and your family to ensure that you get the level of care that you desire. We provide family friendly and professional service that ensures individuals are supported to set and achieve their goal – promoting independence.
Care never stops at Daryel Care. We are available 24 hours a day, 365 days a year and welcome any questions or concerns you may have about our home care services.
Daryel Care is a trusted name in the home care industry. Our reputation motivates us to continually update our standards and train our home care staff with the best practices for a high quality of care. Our mission at Daryel Care is to provide people who use our service with a high quality home care service that meets and exceeds their expectations.
Why choose us: Reasons why we stand out from other Care agencies:
We have multilingual Support Workers
We are regulated by CQC and Ofsted
We are available 24 hours a day, 365 days a year.
We have direct payment options available
We have one-to-one immediate care and personal attention.
We have continuous development trainings for high quality home care assurance.
We have flexible scheduling based on your preferences and needs.
We provide complete assistance with obtaining the best home care, every step of the way
We support both adults and children